Georgia is the go-to state for corporations looking for affordable warehousing. High demand for workers in this industry unfortunately also means higher rates of injuries. Metropolitan Atlanta is the fifth-largest market in the U.S. for warehouse space and logs thousands of yearly workplace accidents – many of which we represented. Georgia employs nearly 250,000 workers in warehouses in Warner Robins, Gainesville, Macon, Augusta, Atlanta, Columbus, and more.
One of the most dangerous aspects of warehouse work is using the forklift. Forklift accidents cause over 95,000 injuries and 100 deaths every year. Falling debris, machine malfunction, and carelessness can result in serious injuries while using a forklift, from closed-head trauma and back and neck strain to crushed limbs and even death.
Additional hazards in warehouse work include back injury from heavy lifting, cuts from power tools, and bone breaks from collisions with small motor vehicles. Nearly 8,000 trucks leave ports daily in Georgia, so there is constant loading and transporting in and out of warehouses. Vehicle movement, stocking, loading, and unloading present potential risks to warehouse workers.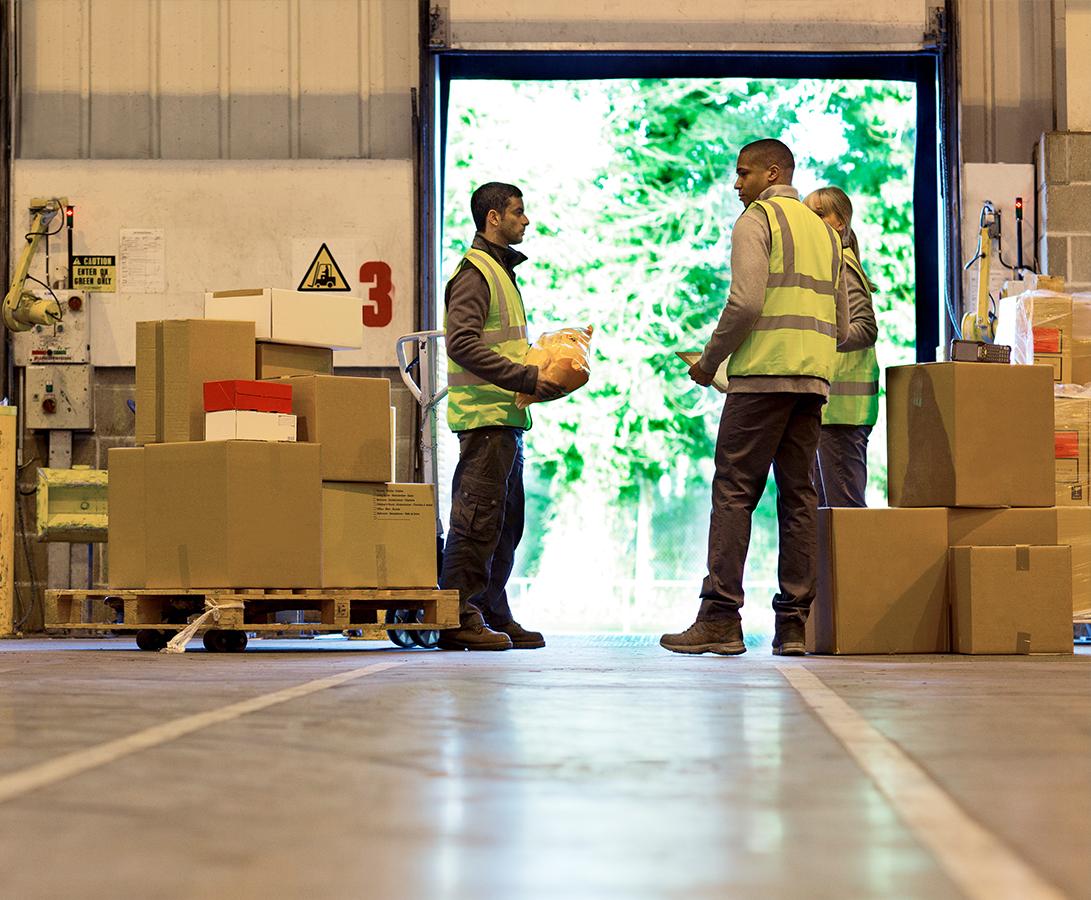 Healthcare workers – nurses, doctors, physical and occupational therapists, medical technicians, certified nursing assistants, and respiratory therapists – are crucial to our society. What happens when these professionals suffer work-related injuries while caring for their patients?
In 2017, the Centers for Disease Control and Prevention (CDC) asserted healthcare is the fastest-growing sector of the U.S. economy. It is projected that there are over 18 million healthcare workers in America. Of these employees, nearly 80% are women. The healthcare workers – such as registered nurses, certified nursing assistants, and patient transport workers – suffer injuries lifting patients, slipping and falling, or being attacked by unruly patients. These healthcare employees are entitled to treatment just like their patients.
Given the physical nature of these jobs, healthcare workers are very susceptible to musculoskeletal and orthopedic injuries. They are more likely to suffer these occupational injuries than construction, mining, or manufacturing workers. Common nursing and healthcare-related job duties involve manual physical handling of patients and materials and repetitive motions. Generally, nurses, orderlies, and aides' jobs require heavy manual lifting associated with transferring, cleaning, or repositioning patients. Unfortunately, these nurses and other healthcare workers are sometimes attacked by their patients, leading to different back, neck, and shoulder injuries. The rate of occupational or work-related injuries to healthcare workers rises yearly, given our increasing elderly population and growing need for healthcare.
Annually, the direct and indirect costs associated with work-related injuries in the healthcare industry are projected to exceed $20 billion. As a result, many of these workers miss time from work as they simply cannot perform the job duties physically. Unfortunately, these dedicated healthcare professionals and heroes are commonly denied workers' compensation benefits.
At Ramos & Law, we have represented healthcare workers, from physicians, nurses, and physical therapists to cafeteria workers and hospital laundry workers injured at work. Our clients have worked at Wellstar, Grady, and Piedmont, as well as small offices. Our lawyers are experienced in handling the unique balance between healthcare professions, healthcare facilities, and insurance companies.
Are you a physician, nurse, or other healthcare worker hurt at work? If so, you are entitled to healthcare just like your patients. Please contact us for your free and confidential consultation about your workers' compensation benefits.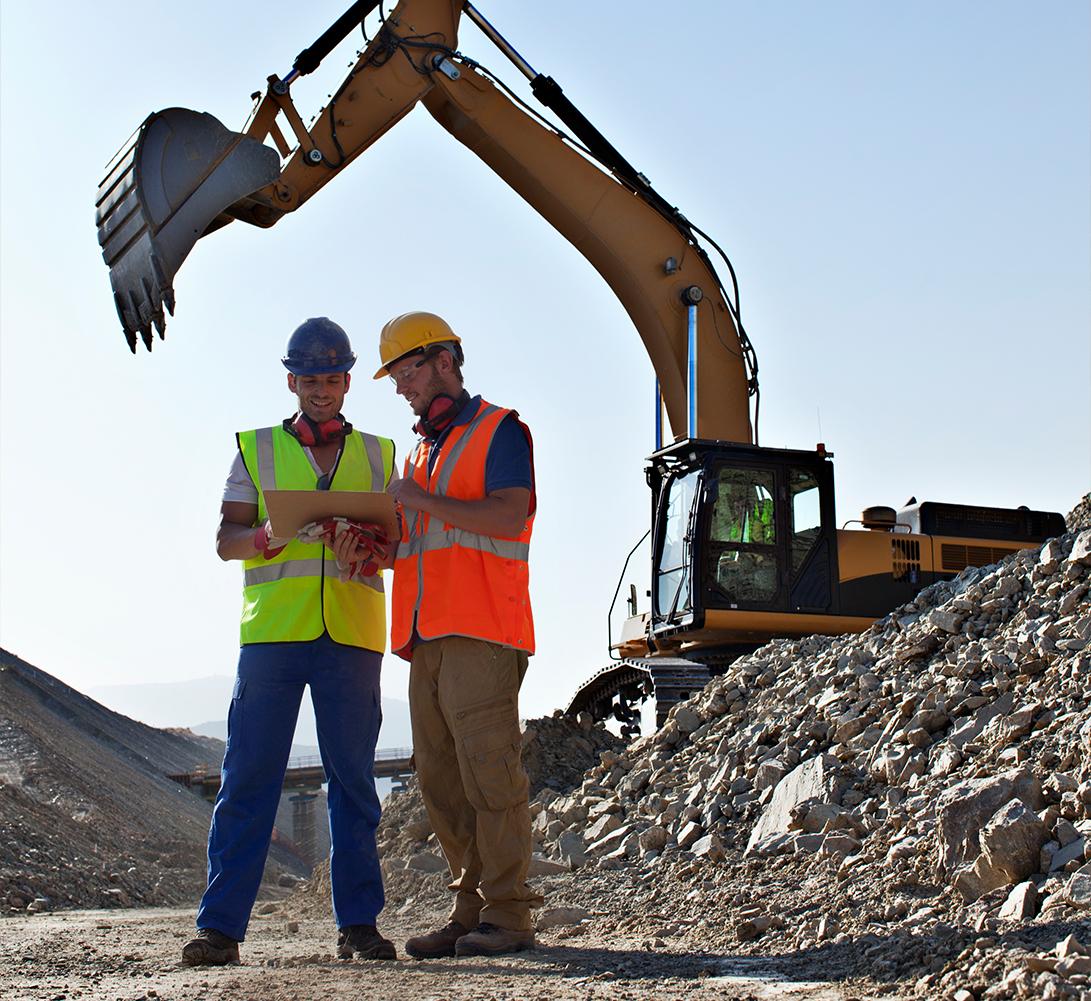 The construction and infrastructure industries are in growth mode. So are the injuries of its workers. The Georgia Department of Labor estimates that construction jobs will grow 13.8% by 2026, adding roughly 23,450 Georgia jobs. While this is generally good news for Georgia, the construction industry is one of the most dangerous industries in the United States. Georgia is not immune to the inherent dangers.
Unfortunately, it is far too common for superintendents and workers to consider construction accidents just a part of the job. Many construction employees feel irritated, frustrated, or overwhelmed by the workers' compensation process. Employers may even fire or terminate injured workers because of legitimate injuries. However, these injuries must be reported appropriately, and these workers should receive quality medical treatment.
It is much better to avoid occupational injuries altogether by adhering to safety training and concentrating on the job at hand, but accidents do happen. Whether you are working for Holder Construction, Batson-Cook Construction, Turner Constr​​uction, Blount Construction Company, or Balfour Beatty, construction workers have rights under Georgia's workers' compensation laws. You have the right to seek medical treatment and compensation for any time missed because of the work injury. However, these companies may contest your right to these basic benefits. In fact, these companies have lawyers on retainer dedicated to denying your claim. Do not attempt to take them on yourself. Contact Ramos & Law for your free consultation.
FOOD AND BEVERAGE INDUSTRY
Ramos & Law recognizes the unsung heroes and essential workers of the American economy. Consumers take for granted that our grocery and convenience stores are always stocked with two-liter bottles of soda, six-packs of beer, frozen pizzas, and loaves of bread. How often does the average person think of the worker who ensures the beverage cases are loaded, transported to the stores, unloaded off the truck, and placed on the display shelves?
In the last four years, more than 35 food processing businesses have expanded or moved to Georgia. This growth has created thousands of new factory jobs. Food processing factories make, manufacture, package, bottle, and process food for millions of people around the nation. These jobs are often physically taxing and depend on using the employee's arms, legs, and backs. Like factory workers who make cars, plastics, and steel, food and beverage workers are often hurt as they work the assembly and production lines. Understanding this dynamic, these food factories often have plant medical stations or mini-clinics to address common occupational injuries. Getting medical attention is paramount as the job relies heavily on the workers' health. Typically, these employees miss time away from work as they recover from these serious injuries.
According to the Bureau of Labor and Statistics, over 5.2% of beverage industry workers reported workplace injuries. Unfortunately, these injuries resulted in missed time from work, job restrictions, and possible transfers or terminations. You are entitled to medical treatment paid for by the employer/insurer and income benefits under the Workers' Compensation Act.
The injuries sustained by beverage workers can result from repetitive motions involving carpal tunnel syndrome or shoulder and elbow tendonitis. Additionally, injuries can result from slipping in the warehouse or lifting boxes of raw materials, frequently resulting in back injuries. In some instances, beverage and food workers may develop eye or lung injuries from working with chemicals or particles related to the production line.
We often represent airline workers from Atlanta's top companies, including Delta and Southwest. If you have been injured on the job, you are entitled to immediate medical treatment but may need an airline workers' compensation attorney to ensure you get proper care.
In Georgia, it is important to report the injury to your supervisor and accurately explain how it happened as a part of your job. There is a chance that your employer may require a drug screen. While your employer has pre-selected a list of doctors that may treat you, you have the power to select your physician. If you miss work time, you may also be entitled to weekly income benefits as outlined in the workers' compensation law. An airline workers' compensation attorney can help you receive the benefits you are entitled to receive under Georgia law.
Ramos & Law has experience handling claims where airline employees injured themselves inside the terminal, on the tarmac, and even during flight. These injuries involved eye claims, back herniations, carpal tunnel surgery, hearing damage, and knee replacements. Our firm handles airline clients who have worked as airplane mechanics, pilots, ground crews, hangar workers, shuttle bus drivers, ticketing clerks, and food service employees at TGI Fridays, Wendy's, Popeyes, and Chipotle.
In Atlanta, many airline employees work at the Hartsfield-Jackson Atlanta International Airport and often get hurt on the job. AirServ provides cargo, cleaning, security, and ramp handling for the aviation industry. Our firm has experience handling airline industry workers' compensation claims against AirServ, American Airlines, and Delta Air Lines – to name a few.
In a case involving the AirServ Corporation, we represented an employee responsible for cleaning the airplane cabins.  The company truck used to transport her to the plane was struck by another vehicle. As a result, she and two other employees incurred physical injuries.  In particular, our client started having pain in her back, neck, and head. She also missed time from work. Unfortunately, the employer did very little to help her.  Hence, she came to us seeking help in obtaining both medical treatment and weekly income benefits. After completing our investigation, we were able to get her immediate medical care and have her weekly benefits started. Ultimately, our client was able to get her injuries taken care of, and we were able to secure a favorable settlement.
If you were injured while working for AirServ, Delta, Southwest, the airport, or other airlines, contact our office today to schedule your free consultation.