Chinny Law is committed to advocating for injured workers with empathy, honesty, and integrity. She is known for creating personalized solutions for her clients and maintaining relationships with them well past the resolution of their cases.
Born and raised in Georgia, Mrs. Law is a Kennesaw State University and Atlanta's John Marshall Law School graduate. Her background as a workers' compensation paralegal, conflict resolution scholar, and teacher uniquely positions her to empathize with clients and effectively communicate with adverse parties.
Mrs. Law exclusively handles workers' compensation cases. She has litigated matters before the Trial Division and the Appellate Division of the Georgia State Board of Workers' Compensation. Additionally, she has extensive experience negotiating with insurance companies through the Board's Alternative Dispute Resolution and private mediation processes.
Mrs. Law takes pride in representing Georgia's working class and has received several national accolades. She was named a Rising Star by the Labor and Employment and Tort, Trial, Insurance Practice Sections of the American Bar Association. Additionally, she is the recipient of the Ingrid Rosenthal Leadership Scholarship, awarded by the Workers' Injury Law & Advocacy Group, for her commitment to the claimant's work in Georgia.
Most recently, Mrs. Law was selected to the 2022 Georgia Rising Stars List by Super Lawyers Magazine, and she has received this accolade four years in a row. She is also the recipient of the Best Under 40 Award, a prestigious recognition given by the National Asian Pacific American Bar Association (NAPABA) to those who have achieved prominence and distinction in their practice area and have demonstrated a strong commitment to the Asian-American community. Mrs. Law is always sharpening her advocacy skills and just graduated from NAPABA's 2022 Leadership Advancement Program (LAP).
In addition to fighting for injured workers' rights, Mrs. Law currently serves as a Member at Large for the State Bar of Georgia's Board of Governors and is an active member of the Wellness Committee. She frequently lectures on workers' compensation law and well-being for lawyers and recently spoke at the 2022 Workers' Compensation Law Institute. Mrs. Law enjoys tennis, yoga, and working with rescue animals outside the office.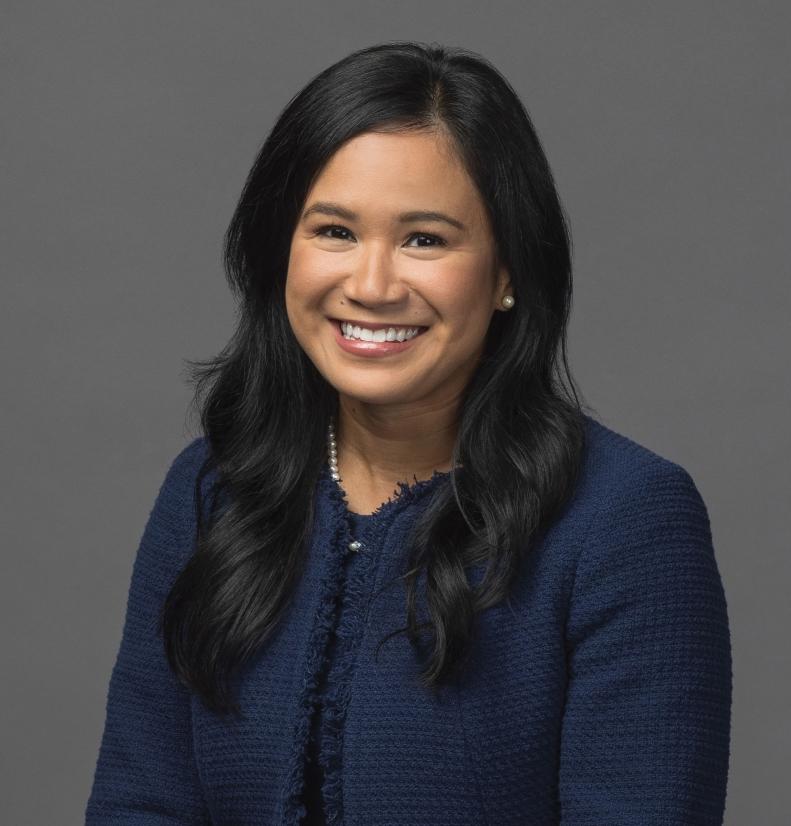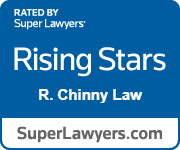 Rising Star honoree, the Annual List of Top Attorneys in Georgia, Super Lawyers, 2022
Graduate, Leadership Advancement Program (LAP), National Asian Pacific American Bar Association, 2022
Rising Star honoree, the Annual List of Top Attorneys in Georgia, Super Lawyers, 2019 – 2022
Award of Achievement, for outstanding service to the profession and community, Young Lawyers Division, State Bar of Georgia, 2022
Best Under 40 Award, National Asian Pacific American Bar Association, 2020
Rising Star, for professional excellence in workers' compensation, Labor and Employment & Tort, Trial, Insurance Practice Sections; American Bar Association, 2019
Graduate, Leadership, Education, and Advanced Direction (LEAD) Program, Georgia Trial Lawyers Association, 2019
Award of Achievement, for outstanding service to the profession and community, Young Lawyers Division, State Bar of Georgia, 2019
Ingrid Rosenthal Scholarship, for commitment to plaintiff workers' compensation practice in Georgia, Workers' Injury Law & Advocacy Group, 2018
Legal Elite, for recognition as one of the state's top workers' compensation attorneys solely based on peer nominations, Georgia Trend, 2018
Graduate, Young Lawyers Division Leadership Academy, State Bar of Georgia, 2016
Graduate, Bootcamp for Beginning Lawyers, Georgia Association of Women Lawyers, 2016
Scholarship Recipient, for women law students who have demonstrated a commitment to excellence, leadership, and philanthropy, Georgia Association of Women Lawyers, 2014